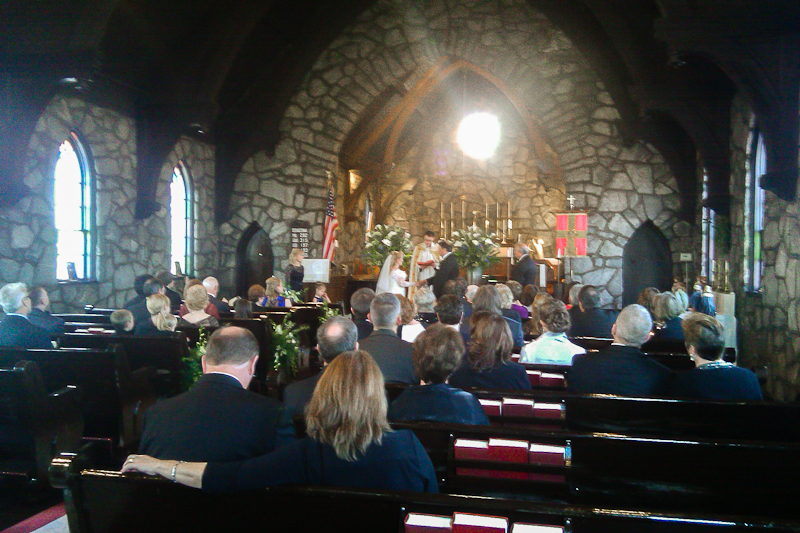 Beth and Ricardo's wedding yesterday was absolutely beautiful. The ceremony was held at Holy Trinity on Buncombe Street. It was a simple and perfect traditional ceremony, and Father Holcombe did a wonderful job.
Following the ceremony, the bride and groom rode in a horse-drawn carriage. That company they used is actually called "Horse-Drawn Carriage", and the contact is Harvey King (864-369-1411, they don't have a website). It's my favorite one because Toby, the driver, it always great to work with, and the horse's name is Paul (I love his name!).
The reception was held at Larkin's in the Shirley Roe Cabaret Room. The team there was wonderful to work with, just as I had anticipated they would be. Vic Thomas, with GVegas, was the DJ for the evening, and he had everyone up dancing and having a great time (especially the little children, they had a blast!). Susan over at Couture Cakes created the cake for the wedding, and everyone loved all four flavors of it. The little broach accents were my favorite part!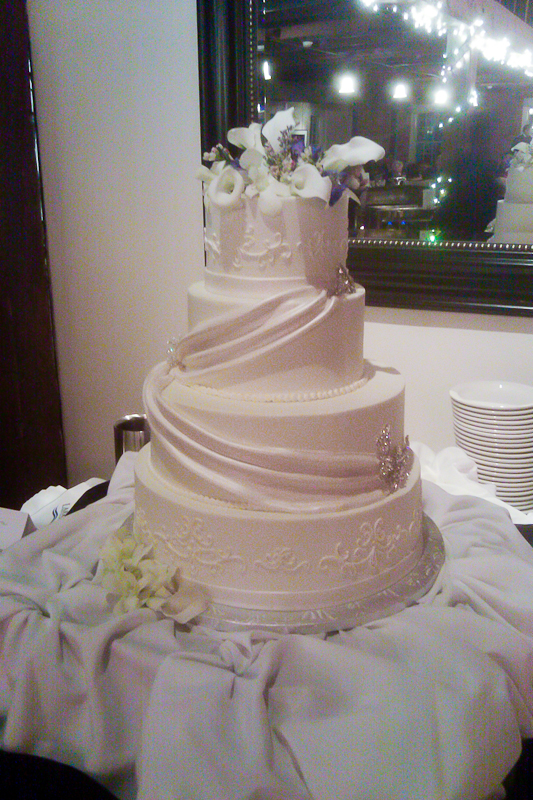 One little detail photo that I wanted to share from last night was the chair sash. I'm so glad that Jessica at Larkin's recommended this style. It's a simple, inexpensive way to dress up the seating. This specific style of tying the sash provides a nice pop of color, too. I liked it much more than the weaved styles you typically see. This would work well on chiavari rental chairs, or any other rectangular-backed chair.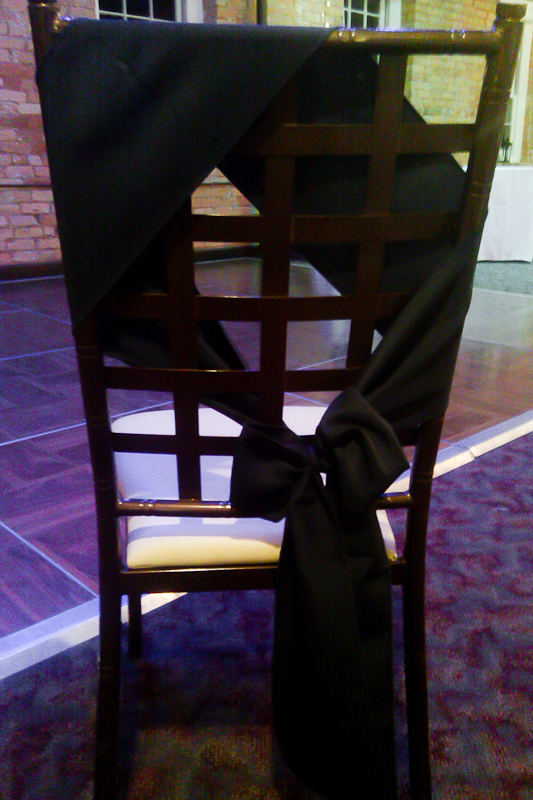 So, for this wedding the three photos above are all I have to offer! It was a bit too dark for the cell phone, and I did have a few other things going on that I needed to pay attention to.

It was a great night though. The bride and groom were happy, and everyone was great to work with!
I have another wedding this weekend, so I'm prepping today for a busy week! But, that's a good thing!
Happy Wedding Planning!