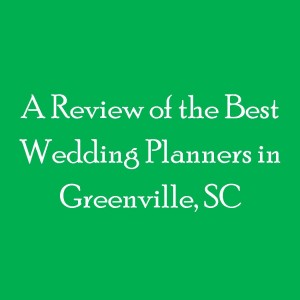 Are you interested in finding a wedding planner to help you take care of planning all of the details for your wedding in Greenville, SC? As a day-of wedding coordinator, I totally understand that some brides desire to have a full-out wedding planner to assist them with their big day. Since I prefer to focus on day-of coordination, I have no problem referring them to the right person.
(Wondering what the difference is between a planner and a day-of coordinator? Check out this post.)
Below is my list for the best wedding planners in Greenville, SC. Please note that this may not be an exhaustive list (there could be someone who is a great planner that I just haven't met yet), but if you were to ask wedding professionals all over Upstate South Carolina what their recommendations would be, I can guarantee that this list would pretty much sum up the results. Here they are, in alphabetical order.
So, who are the Best Wedding Planners in Greenville, SC? [Read more…]