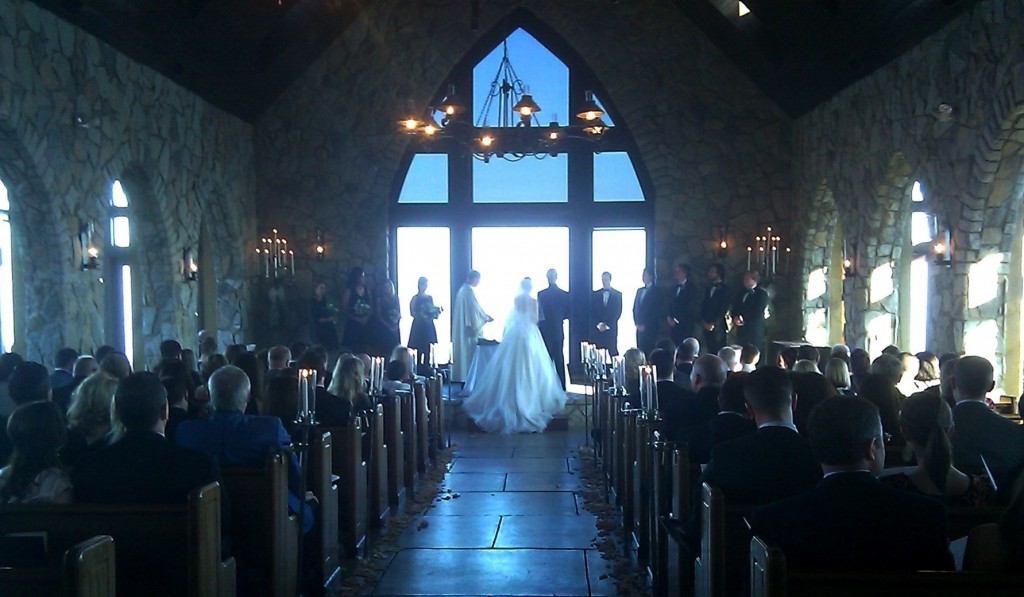 The wedding this past Saturday was just as beautiful as I had thought it would be. Jac and Chad were so happy to be celebrating this day with all of their family and friends, it was a pleasure just to watch them. By the way, isn't the back of that gown gorgeous?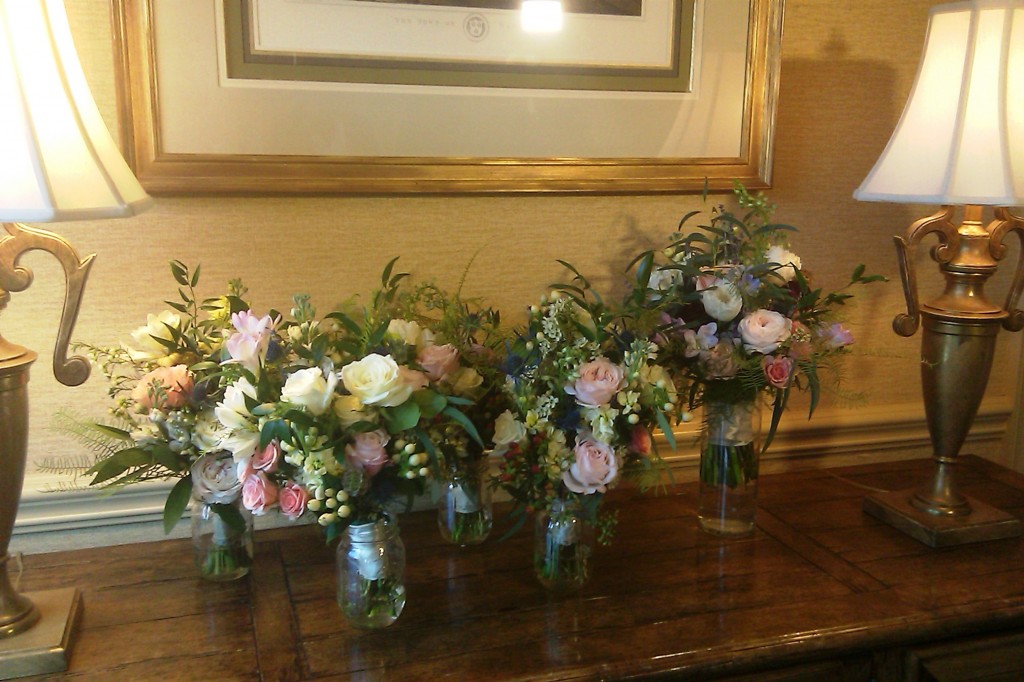 Here are all of the bouquets from Willow Florals. They featured ivory and Caraluna garden roses with accents of blue thistle. I loved these flowers, and they smelled wonderful.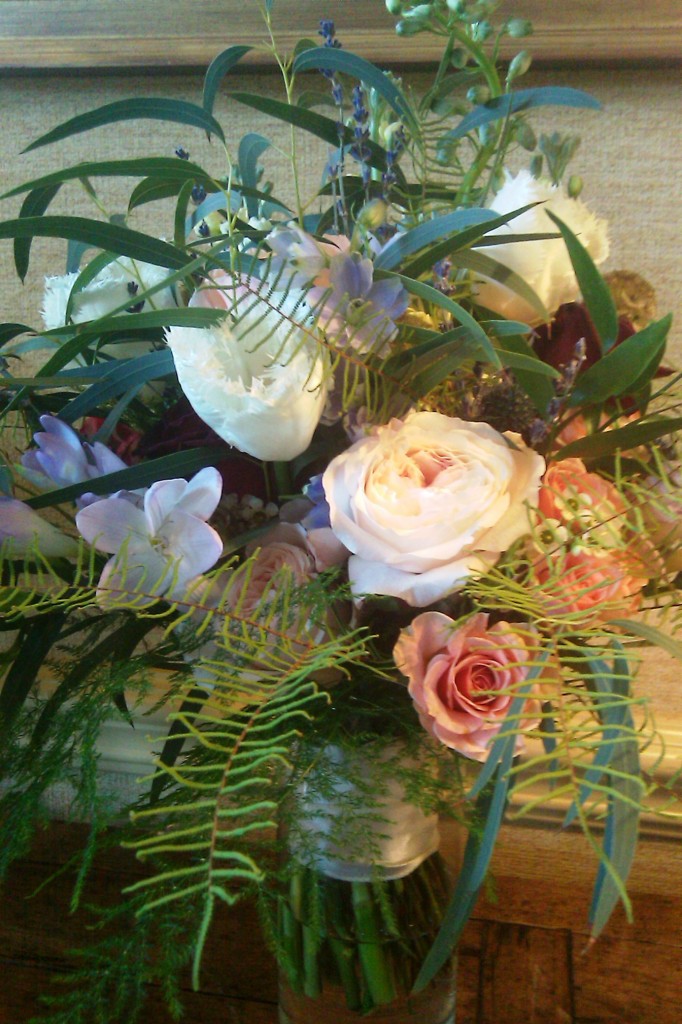 Once again, I wasn't able to take too many shots! (But you can check out the professional photos from Muse 10 here!) It was a very busy, happy day. Jac did such a great job of planning this wedding and had so many unique, personalized elements. Below is the wedding cake from Buttercream Bakehouse.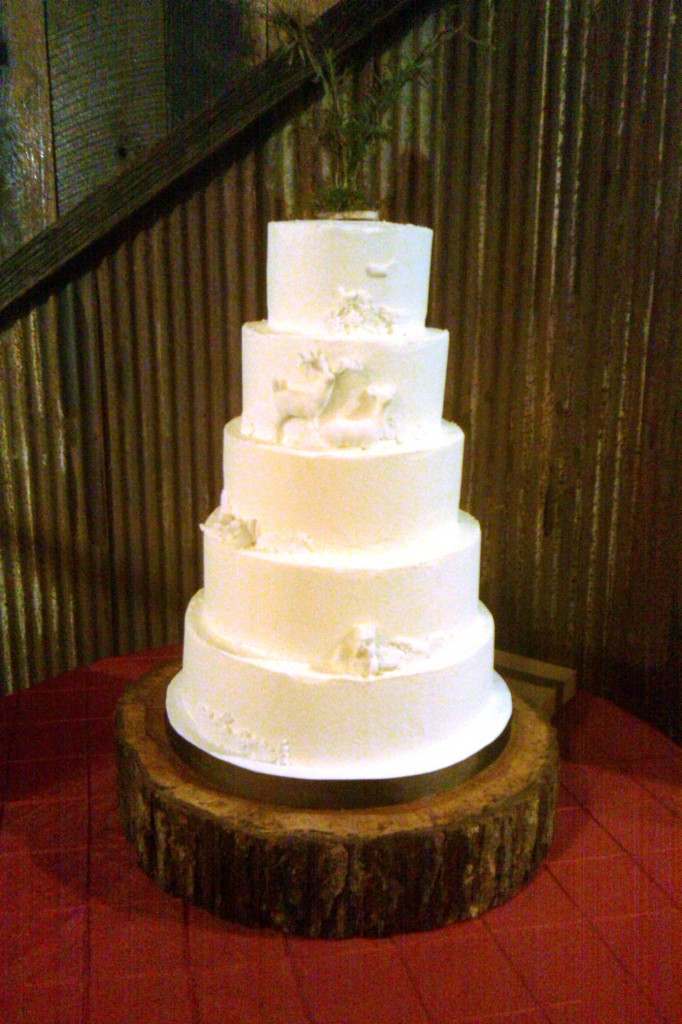 Aren't the deer a great little touch? (We made sure to save those along with the top tier!) The topper was a rosemary and twig "V".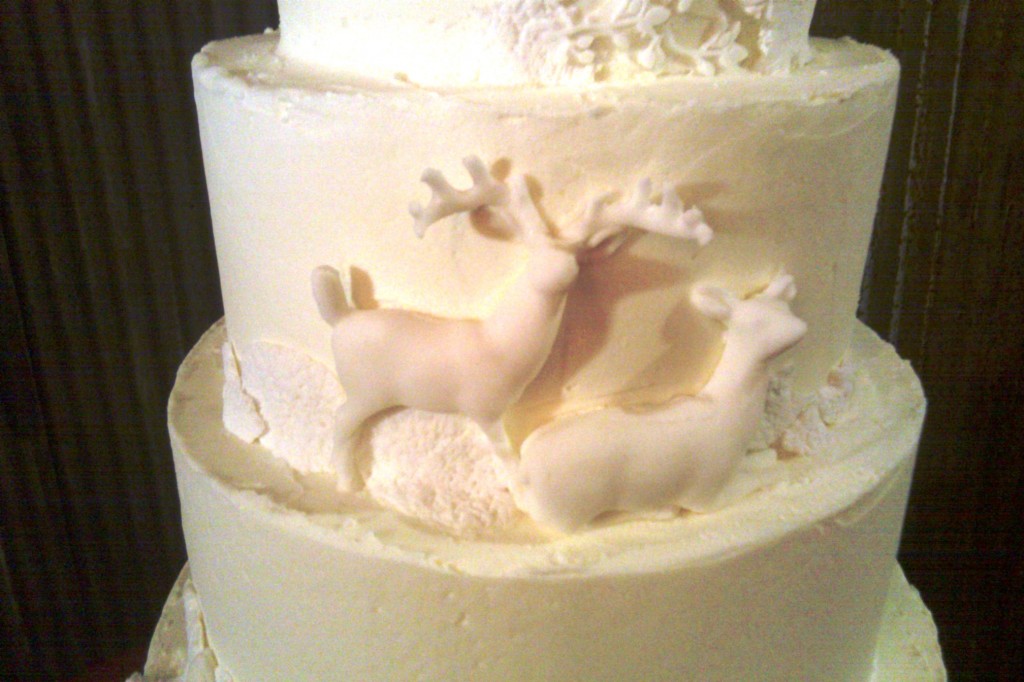 One of my favorite elements of the wedding day was the music. So much thought was put into, and it was fabulous. They had Emile Pandolfi playing the piano for the ceremony. He is a wonderful person and musician! At the reception, they had Amy LeVere and her band travel down from Tennessee. Everyone had a blast dancing along to their music!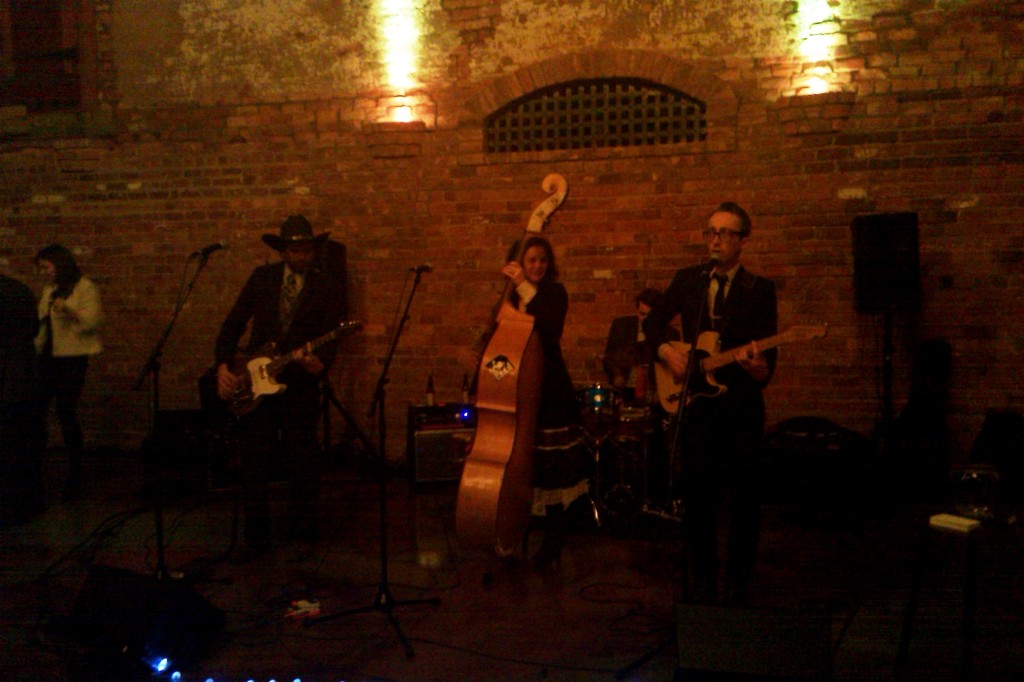 Also, one of my favorite moments of the evening was the father daughter dance. They chose a tune with a faster beat, and they looked like they were having so much fun. Jac started spinning around and that dress started to twirl around her. I can't wait to see the pictures from Muse 10!
I was so grateful to have the opportunity to be a part of their wedding team! Congratulations, you two!
Happy Wedding Planning (and Celebrating!)